Bailiffs are individuals with special legal powers that seek to reclaim debts by arriving at a debtor's home or place of business and asking for payment. Should the debtor fail to make the necessary payments, bailiffs can repossess belongings and sell them at auction. Bailiffs can either be court officials or work for a private bailiff firm and are often referred to as 'enforcement agents'. However, they are not employees of the creditor but act as their agent. Bailiffs can be appointed following an unpaid CCJ, but they can also enforce many other types of debt, such as parking penalties, council tax, child maintenance, criminal fines or tax arrears owed to HMRC.
Are bailiffs and debt collectors the same?
While the two terms are often used interchangeably, bailiffs and debt collectors are two separate entities and differ in the legal powers they possess. Bailiffs are legally appointed and have special legal powers as they represent the courts, whereas debt collection agencies will either have been passed the debt from the original creditor, or will have purchased it from him.
It is illegal for debt collectors to imply that they are bailiffs, as they have no more legal power of recovery than the original creditor and cannot seize assets like a bailiff can. A debt collector can only seek to recover the amount owed by contacting a debtor and requesting payment and must give notice if they intend to visit the debtors home or place of business.
See more on the differences between bailiffs and debt collectors
Anyone who claims to be a bailiff and isn't one is committing fraud.
What powers do bailiffs have?
As representatives of the court, bailiffs have special legal powers when it comes to debt recovery and in certain circumstances can enter a debtor's home and seize assets to sell at auction. They are not allowed to use force without a court warrant, so can only enter through an unlocked gate or door or if someone in the house over 16 years old permits them entry. Bailiffs do have the power to obtain a warrant so they can forcefully enter a premise, allowing them to break doors to gain entry.
The first visit of a bailiff will generally see them entering a debtor's home and begin compiling a list of assets to place under their control. They can then take these items with them, or leave them with the debtor to collect at a later date, if the money owed is not repaid. Bailiffs can take items such as jewellery, vehicles or electronics. They cannot take items that are needed for living purposes or work purposes, such as bedding, furniture or tools of the debtor's trade.
See more on what powers bailiffs have
If a bailiff has obtained a magistrates court order, they are able to force entry in your business premises.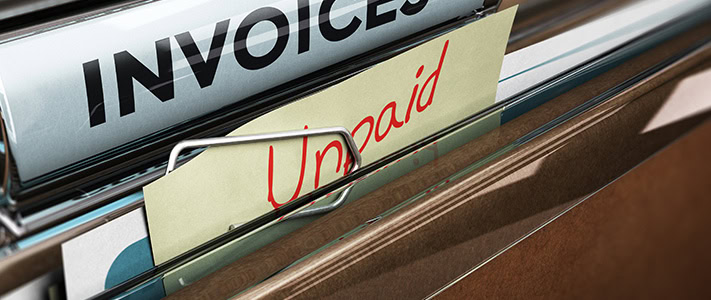 Rights against bailiffs
Once a notice of enforcement has been issued you will have seven days with which to initiate preventative measures. Failure to do so means that Bailiffs may then visit you at your home or business at any point in the following 12 months.
If you have received letters threatening bailiff action or if you have already received your 'notice of enforcement', then time is of the essence and action needs to be taken quickly. The recovery options available will be totally dependent on your situation and whether you are self-employed or operating as a limited company.
See more on what you're rights are against bailiffs
Bailiffs must give you at least 7 days' notice of their first visit.
What can they take
What bailiffs can take either from a business or residential premise is limited and only items that can be sold at auction will be taken. There are strict guidelines in place regarding what bailiffs can take and it is dependent on whether they are collecting a debt from an individual or a limited company.
At residential premises for an individual debt, these will be luxury items such as televisions, consoles, tablets, jewellery. For bailiffs visiting commercial premises, they can take goods such as office equipment, machinery and vehicles, if they aren't on a hire purchase agreement.
See more on what bailiffs can take
In summary
Bailiff action represents a serious act from a creditor, as they look to recoup the money that they're owed. Visits from bailiffs will come after the creditors have exhausted CCJs and reminder notices. Bailiff power is limited in terms of their entry into a debtor's premises and what they can take, there are strict guidelines which they must adhere too.
How we can help
If you have received a CCJ, been threatened with bailiff action, or are anticipating action from a creditor, the best thing you can do is act as quickly as possible. The sooner you make contact with creditors, the better chance there is of achieving your desired outcome.
The first avenue for you to explore would be attempting to arrange an informal payment plan with your creditors. If you are unable to negotiate a repayment plan, you may need to explore formal repayment plans through an insolvency practitioner such as ourselves. We can help discuss the options available to you, with all our advice being free, including a face-to-face consultation.
Help for individuals
If you are unable to arrange an informal payment plan between yourself and creditors, you may benefit from speaking with us to put together a formal payment proposal.
Formal payment plan known as an IVA
An Individual Voluntary Arrangement (IVA) is a legally binding formal repayment plan arranged between you and your creditors. It allows you to pay one affordable monthly sum, which is then distributed amongst your creditors. What you pay is calculated based on your income and expenditure and the IVA will last over an agreed period, typically this is five years.
We will set up the IVA for you and handle all negotiations with your creditors. If agreed too, it will stop any more debt requests and halt bailiff action against you. An IVA means you can avoid bankruptcy, protecting major assets such as your home. Any remaining debts after the IVA will be legally written off.
Help for limited companies
Depending on the situation your company finds itself in and the outcome you desire, there are different solutions we can provide to help you achieve this. If you want to continue trading, but you've been unable to arrange an informal payment plan, you may look to enter a formal repayment plan known as a CVA. If it becomes clear that you are unable to meet repayments or you feel as though restarting or closing your company is better for you – we can also explore these options with you.
Formal payment plan known as a CVA
A Company Voluntary Arrangement (CVA) is a legally binding formal repayment plan, designed to remove pressure from bailiffs and creditors. It is an agreement made between you and your creditors, whereby you pay one affordable monthly repayment, over a set timescale. It allows you to continue with the company, managing your cash flow better. After the CVA is complete, any remaining liabilities in the arrangement will be written off.
Other options to consider to deal with company debt
Action from creditors, such as a CCJ or bailiff action suggests there is company debt and potentially much deeper problems within the company. In this situation, there are alternative options which could see you close the company for good, allowing you to walk away from the stress of creditor pressure. With some procedures, there may be an opportunity for you to restart trading under a new company name.
💬 Live Chat - Available
✅ Free confidential help & advice
If you or your company is in financial difficulty, I may be able to help you. Our phone lines operate 9am until 9pm - 7 days a week.
Chat With Me
For immediate help & free advice, please freephone:
Free Consultation
Request a free confidential telephone consultation from 9am to 9pm, 7 days a week.
Call Now