I can't afford to pay my suppliers
Few businesses can say they've never experienced cash flow problems. Late payment from a debtor, technical issues which grind business to a halt, client cancellations or a sudden unforeseen drop in demand can cause problems. Most companies have temporarily experienced these or something similar. If, however, cash flow troubles have been recurring for you and you've suddenly found yourself unable to pay your suppliers, you might be seeing final demand letters through your letterbox. Keep in mind at this point that it is better that you take action yourself rather than a supplier taking action against you.
What options should I consider?
In times of difficulties such as an incapacity to pay suppliers, you should contact us to establish whether your business is viable, or whether tough decisions need to be made to put debt to bed and ensure your actions aren't brought into question. We can help you every step of the way no matter what path you choose to go down.
Financing through the storm
One of the first options to consider is commercial financing. The type of financing you use will depend on the type and structure of your business. One of our friendly advisors can provide guidance on whether your company would benefit from any of the options listed, and get you the best quote among the top providers, all completely free of charge.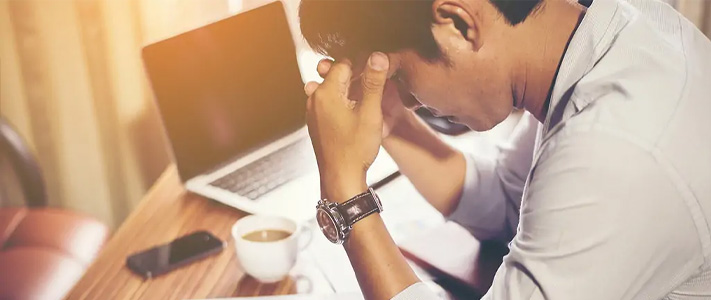 Formal payment arrangements (CVAs)
If your company has the prospect of returning to profit, a Company Voluntary Arrangement (CVA) may be the best route for you to take. It involves consolidating your unsecured business debt into one monthly payment which is affordable and allows the company to stabilise itself. It usually lasts for 60 months and is often a better return for creditors than a compulsory liquidation.
More information about Company Voluntary Arrangements
Terminating the business (CVL)
If it is unlikely that the company would recover, or if you would like to wash your hands of the company, a Creditors Voluntary Liquidation (CVL) may be more suitable. It involves the liquidation of the company's assets to pay creditors and closing the doors of the company for good. There may be an opportunity to purchase assets from the liquidator, at market value, if you have ambitions to continue running the business in the name of a new company.
More information about Creditors Voluntary Liquidation
Selling on (pre-pack)
A pre-pack administration would be the ideal procedure if you wished to buy back the business and assets and continue trading. It is used when a business model is workable, but the company itself is in too much debt to continue trading. The sale is generally agreed in advance of the appointment of administrators in conjunction with agents' advice on the best way to market the assets, and if appropriate, the sale takes place immediately upon appointment. This allows a seamless transfer of the business, usually but not always, to the same management team and owners. A phoenix company can rise in its place, preserving jobs, giving a better return to creditors and giving directors a fresh start. With our guidance, you can effectively purchase back your business and make a success of it the second time around.
Should I stop trading?
If your debts outweigh your assets and you don't have the resources to pay suppliers, you are insolvent, and we strongly advise that you contact us immediately.
More information about company closure
It is in your best interests that you cease to trade so that you don't run the risk of committing the civil offence of wrongful trading, or more seriously, the criminal offence of fraudulent trading. Both are offences under the Insolvency Act 1986 and the Companies Act 2006. Here's what else you need to know about them:
Wrongful trading
Directors have a duty to be aware of their company's financial situation at all times. Therefore, they are obligated to inform shareholders if and when insolvency occurs and to seek help from an insolvency practitioner like Wilson Field. Creditors should also be notified and an attempt to make alternative payment arrangements be made. Continuing to trade will be seen as worsening your creditor's position further and is considered wrongful trading. Associated with a judgment of this is a potential disqualification for up to 15 years, along with other penalties and financial fines.
Read more about wrongful trading
Fraudulent trading
Fraudulent trading means that a director is considered to have deliberately acted to avoid paying company liabilities. Such an allegation can lead to a prison sentence alongside director disqualification and fines. Selling off company assets prior to liquidation or taking credit, knowing it cannot be repaid are fraudulent actions and have serious consequences.
Read more about fraudulent trading
In summary
If you cannot afford to pay suppliers, there are financial solutions available to help your business out of trouble. However, it is only worth putting more money into the company if it can genuinely continue to trade once creditor pressure has been relieved. There are formal payment plans available, but once again, these should only be put into practice if the company has a viable chance of success. The alternative would be to liquidate the company. If you continue to trade, with the knowledge that you cannot pay your suppliers, it could be classed as trading while insolvent, or fraudulent trading.
How we can help
If you're worried about being able to pay your supplier or are unsure about the best ways to move your company forward, it's important to get in touch as soon as possible. Depending on your company circumstances, we can help you find the best route forward and work on what will suit your business best, whether it is through finance, or closing the company. We operate nationwide and offer a free face-to-face consultation.
Insolvency solutions
Experiencing an insolvent period can be a stressful time for anyone; whether they're an individual or a limited company director. While the issue may be short-term, it can be indicative of more significant problems at a deeper level. If you're concerned about business debt putting you into insolvency, we can offer a range of solutions tailored to fit your circumstances.
Help for limited companies
Depending on the level of debt in the company, it may be possible to continue trading while you pay back what you owe. Whether this is possible can largely depend on whether the core business could be viable without the debt. A Company Voluntary Arrangement allows you to repay your creditors in monthly instalments tailored to what you can afford, all while staying in control of the business. Other solutions are available if your debt is to HMRC, or if the company requires more restructuring through a third-party to stay operational.
More recovery options for limited companies
Help for sole traders
Sole traders are in a far more vulnerable position than limited company directors in insolvency. Without limited liability, a directors' personal finances could be affected by debt accumulated by the business. If you find yourself suffering from this kind of debt, we offer a similar solution to a CVA. An Individual Voluntary Arrangement (IVA) allows you to repay your debts in monthly contributions for five years. After that time, any unpaid debt is written off, allowing you to make a fresh start, free of your old liabilities.
More information on sole trader debt solutions
Free Consultation
Book a free telephone consultation with one of our initial advisers