Is my company solvent or insolvent?
Before you go ahead and apply for a dissolution, you must know if your company is solvent or insolvent. A solvent company can pay all its liabilities when they fall due, as well as being free from legal action or threats from creditors. An insolvent company may have cash flow difficulties, more liabilities than assets or be facing creditor pressure.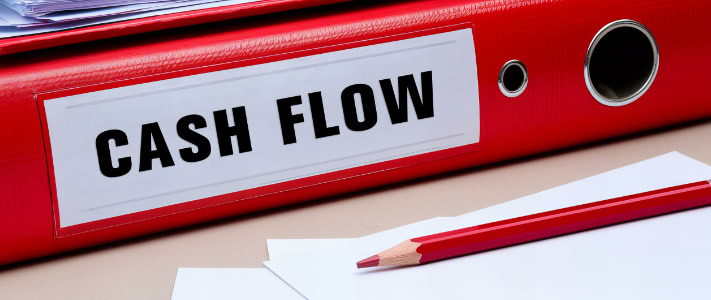 The three solvency tests
As a company director, there are three tests you can run to see if your company is solvent or insolvent.
Cash flow test

A company should be able to pay its bills and liabilities as they fall due. If it cannot, then it may be insolvent.

Some other warning signs:

The company is not up to date with PAYE, National Insurance and VAT payments.
The company is struggling to adhere to a creditor's payment terms, and any outstanding money owed cannot be paid from cash in the bank or money due to the company.


If any of the above warning signs are evident and there are cash flow issues, then it is likely that your company is insolvent.

Balance sheet test

If your company's liabilities exceed the value of its assets, then it is likely that your company is insolvent. The amount you owe to creditors should not be more than the value of your company's assets, including any money it currently has in the bank.

Legal action test

Other warning signs for your company are creditors threatening or taking legal action, such as a County Court Judgement (CCJ), a statutory demand, or issuing a winding-up petition for monies owed that the company cannot repay. Even if you dispute the amount claimed to be owed, the company cannot be seen as solvent until the claim is either settled or dismissed in court. However, if you do not act quickly with these proceedings, it can damage your credit rating and lead to further action.

More information on County Court Judgements (CCJs)
What if my company fails any of the tests?
If your company has failed any of the above tests, then the company will likely be insolvent. As a company director, you must act as soon as possible to ensure the situation does not worsen.
How we can help
If you want to close your company but are worried it's insolvent, contact us immediately. We offer free, impartial advice with no obligation. We have a team of consultants with many years of experience in dealing with businesses of any size, solvent or insolvent, and our team of licensed insolvency practitioners can help find the best outcome for you and your company. Act sooner than later and reduce the chances of wrongful or insolvent trading accusations.
Help if my company is insolvent
So, you failed the solvency tests, don't panic yet. Insolvency doesn't automatically mean the end of a company, but you should act immediately. What action you should take depends on your company's circumstances and how you wish to proceed.
If your company is insolvent, get in touch with us as soon as possible to avoid accusations of wrongful trading.
A formal repayment arrangement
A Company Voluntary Arrangement (CVA) is a formal insolvency procedure wherein a company continues trading while repaying its debts to its unsecured creditors in affordable monthly instalments. The arrangements usually last five years, during which, creditor pressure is suspended, and at the end, any remaining unpaid debt is written off.
More information about Company Voluntary Arrangements
Company restructuring
If the company's problems are more fundamental, it may benefit from restructuring via an administration. Administration involves an insolvency practitioner taking control of a struggling company, blocking all creditor action and allowing time to formulate a plan to relieve the debt. Doing so allows breathing space for the company and its appointed administrator to review its current circumstances, and if necessary, restructure to remove the unprofitable parts of the business.
More information about company administration
Closing the company voluntarily
If your debts are so severe that there's little to no chance of recovery, or you don't wish to continue trading, you may want to apply for a Creditors Voluntary Liquidation (CVL). Once approved, a CVL will close the company, and it will cease trading immediately. All remaining debts die with the company, and the directors reduce the risk of wrongful trading accusations.
More information about Creditors Voluntary Liquidations
A winding-up petition freezes a company's bank accounts so it won't be able to trade, forcing it into compulsory liquidation.
My company is solvent
If you passed the solvency test, then your company is solvent and has enough money to cover its outgoings. Even if this applies to you, there are options available if you wish to close the company.
Your company must be in a solvent position for the following.
Solvent liquidation
If the solvent company has enough capital or assets to settle its liabilities, it can close via a Members Voluntary Liquidation (MVL). The company's assets are distributed between shareholders in a tax-efficient and timely manner. If a company has served its purpose, or the directors and shareholders simply don't want to continue trading, then an MVL would be a suitable solution.
More information about Members Voluntary Liquidations
Dissolve the company
You could also apply for a dissolution. Doing so strikes the company off the register at Companies House, making staff redundant and closing the company. Dissolving the company means directors won't receive the benefits of an MVL and may work for companies without sufficient assets for a solvent liquidation.
More information on company dissolution
In summary
Before deciding to close a company, you first need to determine whether that company is solvent or insolvent, as this affects what procedures will be available. You can perform several tests to determine the company's solvent position, including analysing the cash flow and balance sheets and finding out whether any legal action has been filed. If the company fails any of those tests, it may be insolvent, and you should contact us immediately to avoid creditors taking further action.
FAQs
When is a company insolvent?
A company becomes insolvent when its liabilities and outgoings are greater than its assets, and consequently, it cannot repay its bills when they fall due.
Can I dissolve an insolvent company?
A company must be solvent to undergo dissolution. If your company is insolvent and you attempt to strike it off, your creditors will object. You should inform all your creditors and parties with interest in the business that you intend to strike off the company.
Free Consultation
Book a free telephone consultation with one of our initial advisers