Is my company solvent or insolvent?
COVID-19:
Coronavirus continues to impact people and business world-wide. We are fully operable and are able to help you through these difficult unprecedented times.
Read more
For immediate help & free advice, please freephone: 0800 901 2475
Before you go ahead and apply for dissolution, it's important that you know if your company is solvent or insolvent. A solvent company can pay all its liabilities when they fall due as well as not having any threats or legal action from creditors. A company that is insolvent may have cash flow difficulties, more liabilities than assets or be facing creditor pressure.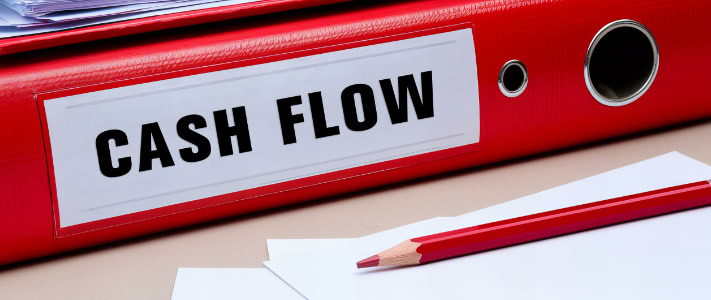 The three solvency tests
As a company director, there are three tests you can run to see if your company is solvent or insolvent.
Cash flow test

A company should be able to pay its bills and liabilities as they fall due. If it cannot, then it may be insolvent.

Some other warning signs:

The company is not up to date with PAYE, National Insurance and VAT payments.
The company is struggling to adhere to creditor's payment terms and any outstanding money owed cannot be paid from cash in the bank or money that is due to the company.

If any of the above warning signs are evident and there are cash flow issues, then it is likely that your company is insolvent.

Balance sheet test

If your company's liabilities exceed the value of its assets, then it is likely that your company is insolvent. The amount you owe to creditors should not be more than the value of your company's assets, including any money it currently has in the bank.

Legal action test

Other warning signs for your company are creditors threatening or taking legal action, such as a County Court Judgement (CCJ) a statutory demand, or issuing a winding-up petition for monies owed which the company cannot repay. Even if the amount claimed to be owed is disputed by yourself, the company cannot be seen as solvent until the claim is either settled or dismissed in court. However, if you do not act quickly with these sorts of proceedings, it can lead to a bad credit rating and further action.
More information on County Court Judgements (CCJs)
What if my company fails any of the tests?
If your company has failed any of the tests above, then the company will likely be insolvent. As a company director, you must act as soon as possible to ensure the situation does not worsen.
My company is insolvent
So, you failed the test, and your company is insolvent. Don't panic just yet though; insolvency doesn't automatically mean the end of a company, but you should take action immediately. What action you should take depends on your company's circumstances and how you wish to proceed going forward.
If your company is insolvent, get in touch with us as soon as possible to avoid accusations of wrongful trading.
Company Voluntary Arrangement (CVA)
A CVA is a procedure that allows the company to continue trading while paying back its debts to its unsecured creditors in affordable monthly instalments, usually over a period of five years. At the end of those five years, any debt which remains unpaid is written off. Interest rates on your unsecured debts are also frozen and compared to other insolvency options; a CVA is relatively cost-effective. CVAs are best suited for companies where the core business itself is solid or could work if unencumbered by its debts, and those who want to avoid being liquidated and continue their operations without pressure from creditors.
More information about Company Voluntary Arrangements (CVA)
A CVA can only be carried out by a licensed insolvency practitioner.
Administration
Administration is a process where an insolvency practitioner, acting as administrator, takes control of a struggling company, blocking all action from your creditors and allowing time to formulate a plan out of debt. Doing so will allow an amount of breathing space for the company and its appointed administrator to review its current circumstances, and if necessary, perform restructuring to remove the unprofitable parts of the business. Administration would best suit companies who need a break from creditor pressure to plan what it does next, and don't mind temporarily handing control over to a third-party.
More information about company administration
Creditors Voluntary Liquidation (CVL)
If your debts are so severe that there's little to no chance of recovery, or you don't wish to continue trading, then you may want to apply for a CVL. Once approved, a CVL will close the company, and it will cease trading immediately; all remaining debts will die with the company and the directors will reduce the risk of being accused of wrongful trading. If you wish to liquidate your company in an orderly fashion, you should apply for a CVL, and not wait for creditors to submit a winding-up petition and force your company into compulsory liquidation.
More information about Creditors Voluntary Liquidation
If you don't act quickly, your creditors could instigate a winding-up petition, which will freeze your accounts, your company won't be able to trade, and you will be forced into compulsory liquidation.
My company is solvent
If you passed the tests at the top of this article, then your company is solvent and has enough money to cover its outgoings. Even if this applies to you, there are options available if you wish to close a down the limited company.
Members Voluntary Liquidation (MVL)
An MVL is a method of closing a solvent company with enough capital or assets to settle its liabilities. Said assets would be distributed between shareholders in a tax-efficient and timely manner. If a company has served its purpose, or the directors and shareholders simply don't want to continue trading, then an MVL would be a suitable solution.
More information about Members Voluntary Liquidation
Company dissolution
Like an MVL, a company dissolution is a procedure to put an end to a solvent company. Where an MVL is for companies with existing liabilities to settle, a dissolution is for when companies feel as if they are no longer needed and no liabilities are due. By dissolving a company, it is struck off the register at Companies House.
More information about dissolving a company
Dissolution must be approved by your company's creditors, who could reject it if they feel there are unresolved issues. They could even apply to have the company restored, which is possible for up to six years after the dissolution.
In summary
Before deciding to close a company, you first need to determine whether that company is solvent or insolvent, as this affects what procedures will be available to you. There are several tests you can perform to determine the company's solvent position, including analysing the cash flow and balance sheets, and finding out whether any legal action has been filed against the business. If it fails any of those tests, the company may be insolvent.
How we can help
If you want to close your company but you're worried that the company could be insolvent, you should contact us immediately. The sooner you act, the more can be done to avoid accusations of wrongful trading or trading whilst insolvent. We offer free, impartial advice with no obligation, and we have a team of consultants with many years of experience in dealing with companies and businesses of any size. Our team of licensed insolvency practitioners can help you reach the best outcome for you and your company.
Keeping the company open
If your company is insolvent, and the debt is at a level that could be traded out of, and you'd like to stay in control of the company, you can apply for a Company Voluntary Arrangement (CVA). Although, if your company would benefit more from restructuring with the help of a third party, administration may be more appropriate, allowing you to give the company a restart.
See more company recovery options
Closing the company
A company without liabilities to creditors can be closed either through a striking-off at Companies House through Dissolution. If you have liabilities to settle, a Members Voluntary Liquidation (MVL) allows appropriate distribution of the assets in an orderly manner. If the company is insolvent with debts to creditors, and you wish to close the company before it is wound up, you can explore a Creditors Voluntary Liquidation (CVL), with the closure being handled by a licensed insolvency practitioner.
See more company closure options
💬 Live Chat - Available
✅ Free confidential help & advice
If you or your company is in financial difficulty, I may be able to help you. Our phone lines operate 9am until 9pm - 7 days a week.
Chat with me
For immediate help & free advice, please freephone:
Free Consultation
Book a free telephone consultation with one of our initial advisers