A Company Voluntary Arrangement (CVA) will fail if it does not fulfil the obligations set out in the original proposal, most commonly, failing to make the monthly payments because you can no longer afford them. Failing to keep up with your CVA payments is a serious matter. The CVA is a legally binding, contractual arrangement between you and your creditors; breach these terms, and the agreement is essentially forfeited, and the CVA comes to an end. So what can you do if a CVA fails?
Find out more about Company Voluntary Arrangements
I'm struggling with payments. When should I contact my insolvency practitioner?
If you're in an existing CVA and you're struggling to make the payments, you should contact your insolvency practitioner (IP) immediately; they will be able to advise you on what to do next.
What happens if I default on my CVA payments?
Breaching your CVA's payment terms may bring the arrangement to an end if the matter cannot be remedied. If the CVA fails, the debt is no longer bound to the agreement and will start accumulating interest again. Your CVA supervisor, which will be your IP, will write to your creditors to inform them that the programme has failed (in the form of a letter accompanied by a certificate of termination). The IP is no longer in charge of managing the debts which were bound by the CVA. So, what are the options if a CVA fails?
Attempt to vary the arrangement
If you contact your supervisor as soon as you become aware of a problem, your supervisor can work with you to propose a variation to the creditors. A variation is essentially a request made to the creditors to alter the arrangement from the terms set out in the original proposal. The variation, like the original proposal, will require 75% by value of voting creditors to agree for it to come into force.
Creditors may have modified the arrangement at the original creditors meeting to restrict the proposal of variations. HMRC, in particular, will not expect to see a variation within 12 months of approval of the arrangement, unless there is clear evidence that it is due to circumstances that could not have been foreseen when the original proposal was made.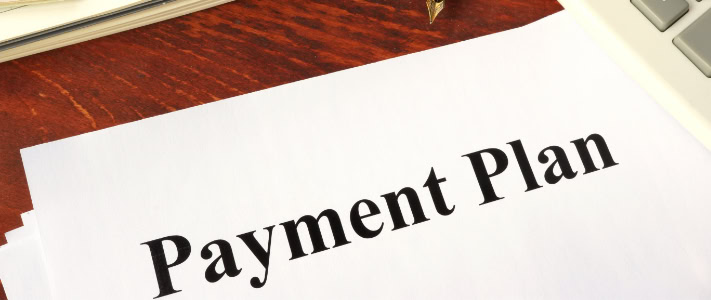 What happens if a CVA fails?
If the creditors reject the proposed variation, and you are unable to remedy the breach to the terms, the CVA fails. To avoid creditors serving you a winding-up petition, you can apply for further insolvency procedures.
Company recovery
Even after a CVA has failed, if you believe the company has a future, you can explore alternative arrangements to allow it to recover. While there are many options available, which ones will be feasible depend on your company's circumstances.
Company administration involves an IP taking control, providing a level of protection from creditors. Pre-pack administration involves the pre-arranged sale of old company (oldco) assets to a new company (newco), sometimes called a 'phoenix company'.
An overview of the options available for company recovery
Company closure
While you may want the company to recover, there may be instances where that isn't possible. In these cases, the company could be better off closing. While it may be possible to start a new company after the closure, the options available are dependent on your company's position.
You can apply for Creditor's Voluntary Liquidation (CVL), which results in the closure of the company, and the debts dying with it. Pre-pack liquidation involves a party connected to the existing insolvent company purchasing its assets, allowing the business to continue in a new company. This procedure is best suited to companies where the core business has the potential to be profitable if the debts and creditor pressure weren't hindering it.
Options available when closing a limited company
In summary
The failure of a CVA is serious and should not be ignored. You should contact your IP if you're falling behind on your payments, and they can attempt to vary the arrangement. If creditors reject the variation, then the CVA will fail, and you may have to apply for a different insolvency procedure; such as administration, pre-pack administration or voluntary liquidation. It's crucial you do this before you're served a winding-up petition, which could force you into compulsory liquidation.
How we can help
If you're struggling to keep up with your CVA payments and the arrangement is risking failure, contact us. We can evaluate your situation, review your current agreement, and if amendments are possible, we can help you in submitting these to your creditors. Our advisors and licensed insolvency practitioners can talk you through every eventuality and offer support and guidance.
💬 Live Chat - Available
✅ Free confidential help & advice
If you or your company is in financial difficulty, I may be able to help you. Our phone lines operate 9am until 9pm - 7 days a week.
Chat with me
For immediate help & free advice, please freephone:
Free Consultation
Book a free telephone consultation with one of our initial advisers