I can't afford to repay my Bounce Back or Coronavirus CBILS Loan
COVID-19:
Coronavirus continues to impact people and business world-wide. We are fully operable and are able to help you through these difficult unprecedented times.
Read more
For immediate help & free advice, please freephone: 0800 901 2475
Despite the Government's attempts to minimise the economic damage of the coronavirus through support loans, many directors are concerned things may get to the stage where they can't repay their Bounce Back Loan or Coronavirus Business Interruption Loan. Here we discuss CBILS and BBLS, and what happens if companies can't repay their loan.
Coronavirus Business Interruption Loans explained
The Coronavirus Business Interruption Loan Scheme (CBILS) was one of the first support schemes set up for small and medium-sized businesses struggling with coronavirus-related debt. The loans are available for UK businesses with an annual turnover of less than £45 million, providing it was viable before the pandemic and has been negatively affected by it. Accredited lenders like high street banks and asset-based lenders provide the loans.
Initially, CBILS drew criticism, as accessing funds required a guarantee. The need for a guarantee has since been removed for businesses borrowing less than £250,000. Now the Government will guarantee 80% of the funds to the lender while paying interest for the first year.
Bounce Back Loans explained
The Bounce Back Loan Scheme (BBLS) was created partially in response to criticism of CBILS. Many businesses found it difficult to obtain funding via CBILS due to its strict requirements and the length of time the process tended to take. Bounce Back Loans provide financial support for businesses affected by the coronavirus, and eligible businesses can borrow up to 25% of the company's turnover, from £2,000 to £50,000.
More information about Bounce Back Loans
What happens if I can't repay my Coronavirus Business Interruption or Bounce Back Loan?
Bounce Back Loans don't require repayments for the first year in addition to being interest-free, with the Government guaranteeing the loan. However, after the first year, the responsibility of repaying the loan becomes the company's. Interest is added after the initial 12 months; at a fixed rate of 2.5% for up to 10 years.
The payments will be monthly, and if the company can't afford to maintain the repayments, the indebted amount is treated the same as an unsecured debt.
Can I be held liable for my Coronavirus Business Interruption or Bounce Back Loan?
CBILS doesn't require a personal guarantee for loans under £250,000, though you should check with your lender for any specific guarantees.
The lack of personal guarantees in a Bounce Back Loan means if the company undergoes an insolvency procedure, in normal circumstances, the debt is tied to the company and not the directors. However, if the insolvency practitioner (IP) finds the directors guilty of wrongful or fraudulent trading, or finds the loans' funds being misused, the directors would become liable for the debt.
Sole traders would be personally liable for a Bounce Back Loan, as they do not have the same limited liability protection as limited companies.
More about BBLS and personal liability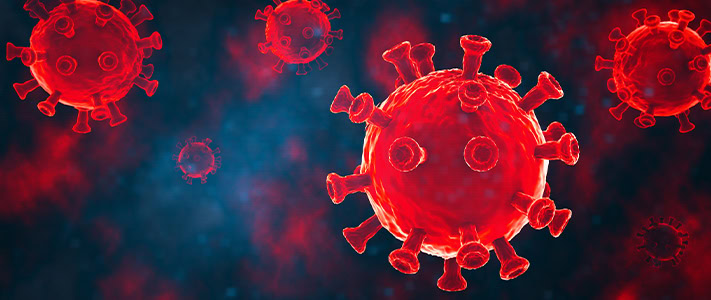 What solutions are available?
Fortunately, if you fall behind on repayments of your Coronavirus Business Interruption Loan or Bounce Back Loan, you can apply for other debt-relief options.
Company recovery options
As an unpaid Bounce Back Loan is an unsecured debt, it would be covered by a Company Voluntary Arrangement (CVA). These allow an insolvent company to repay their unsecured debts in affordable, monthly amounts. If more substantial restructuring is needed, you can explore administration, where we would take control, and either restructure the company or make the necessary changes to sell it.
More company recovery options
Company closure options
Occasionally, the debts may be so severe that recovery isn't an option. In which case, you can explore a Creditors Voluntary Liquidation (CVL), which will close the company through an orderly process.
How to initiate a Creditors Voluntary Liquidation (CVL)
In summary
The Coronavirus Business Interruption Loan Scheme (CBILS) and Bounce Back Loan Scheme (BBLS) are for businesses struggling with debt because of the coronavirus pandemic. CBILS is available for companies with a turnover of less than £45 million and provided by accredited lenders. Bounce Back Loans allow faster access to funds than CBILS for amounts between £2,000 and £50,000.
CBILS don't require personal guarantees for loans less than £250,000, although lenders may have guarantees in place. The Government guarantees Bounce Back Loans for the first year, along with no additional interest. Once the initial 12 months are up, the company must repay the Bounce Back Loan. If a company can't afford to repay its Bounce Back Loan, it is treated as an unsecured debt. The directors aren't liable for the unpaid Bounce Back Loan in insolvency unless the insolvency practitioner finds them guilty of fraudulent or wrongful trading.
How we can help
If your business is struggling with debt because of the coronavirus, or you're concerned about the repayments, speak to us before the situation becomes unmanageable. Our initial advisors can assess your situation, and our team of licensed insolvency practitioners have years of experience to set you and your company on the right path.
💬 Live Chat - Available
✅ Free confidential help & advice
If you or your company is in financial difficulty, I may be able to help you. Our phone lines operate 9am until 9pm - 7 days a week.
Chat with us
For immediate help & free advice, please freephone: