Company help for business affected by coronavirus
Coronavirus has affected many companies, forcing them to make drastic alterations to their business plans for 2020. With strict social distancing rules now being enforced, many companies are now facing an uncertain future; some will manage to hang on, but some could find themselves insolvent.
Government help
In response to the spread of coronavirus, the government has put in place several schemes to help if a company has been affected. The measures include; a job retention scheme, deference of VAT and Income Tax payments, a year-long business rate holiday, along with several grants and loan schemes.
While many of these schemes are still being set up, if you find yourself in danger of becoming insolvent, or your debts are risking the future of the company, you should act immediately.
How we can help
Wilson Field has operated since 2001, and our licensed insolvency practitioners are licensed and regulated by the ICAEW. We offer a number of services; including free initial advice for companies and individuals, and a range of insolvency procedures to suit your needs.
We will work with you to find the procedure best suited to your company's circumstances; whether that's formulating a repayment plan between you and your creditors, or bringing in a third party to either restructure the company or close it down in an orderly manner.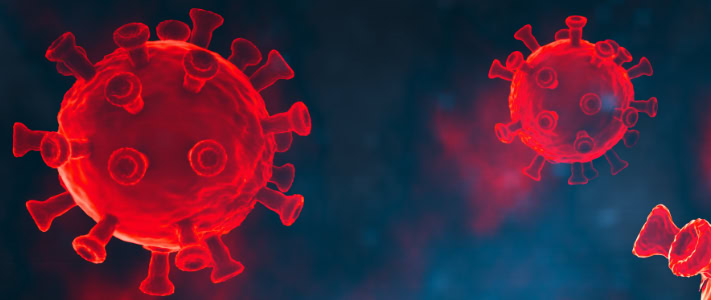 Company recovery options
Keeping the company operating will often be the first option to spring to directors' minds. However, which option is most suitable will depend on the company's individual circumstances, and how the directors wish to tackle the debt.
Formal payment arrangements
Sometimes, a business could have a solid foundation and a viable future, but a hard impact on cash flow, such as the coronavirus can soon lead to further trouble. Company Voluntary Arrangements (CVAs) allow indebted companies to repay what they can afford via a formal, monthly repayment plan over a period of usually five years.
CVAs allow directors to stay in control of the company, and even allow you to continue trading while paying back your debts. Once the arrangement comes into force, you're protected from most creditor pressure for the duration, including County Court Judgements (CCJs) and winding-up petitions.
At the end of the arrangement, all the unsecured debt that hasn't been paid yet is written off.
At Wilson Field, we don't charge any upfront fees for CVAs; our fees are taken out as part of the monthly payments towards the arrangement.
Informal payment arrangements to HMRC
Even with HMRC promising deference of VAT to help those affected by the coronavirus, your company may still find itself behind on payments to the tax office. In which case, you can explore a Time to Pay Arrangement (TTP). These are informal payment arrangements between the company and HMRC, allowing time to repay VAT, corporation tax, PAYE and National Insurance in instalments.
Applying for a TTP demonstrates that you intend to repay what you owe, and Wilson Field has years of experience in working with HMRC, putting us in an ideal position to negotiate a repayment plan on your company's behalf.
More information about Time to Pay Arrangements
Administration
If your company is suffering from severe creditor pressure or requires a considerable amount of restructuring if it wants to keep trading, then administration may be the most suitable option. Administration sees a licensed insolvency practitioner taking control of the company and making the necessary changes to its financial structure, with the intent of either selling the company or restructuring it if possible. Once in administration, the company will be protected from creditor action while the insolvency practitioner figures out the best solution for all involved.
More information on administration
There are other options available for company recovery, and which one is best suited for you will depend on your circumstances.
More options for company recovery
Company closure
Despite your best intentions, or a willingness to continue, sometimes it isn't feasible for a business lumbered with multiple, heavy debts to keep trading. In these scenarios, you may be better off closing the company down.
Voluntary liquidation
Occasionally, the level of debt and pressure from your creditors can be so severe that it becomes unmanageable and saving the company may not be practical. If you need to close your company, Creditors Voluntary Liquidation (CVL) allows an insolvency practitioner to wind things down in an orderly manner, and in some circumstances, allow creditors to receive a more substantial return than if they were to wind the company up through compulsory liquidation. Doing so will also reduce the chances of directors being accused of wrongful trading.
A CVL will result in the closure of the limited company, and all debts will die with it. Once the company is closed, you may be able to start a new business in a new limited company.
More information about Creditors Voluntary Liquidation
Closing a company and starting again
If the company's business model is good, and cash flow or creditor pressure are the main issues, it may be possible to purchase the assets of a liquidated company and form a new limited company allowing the business to continue. These are often referred to as 'phoenix companies', created through pre-pack liquidation. Strict criteria must be met for this to be feasible, but it may be an option to allow a business to survive.
More on the options available for company closure
Finance options
If you have a good business model, which could succeed if it weren't for cash flow issues, you could explore commercial finance to keep your company going through troubled times. There are a variety of options available depending on your needs, from invoice factoring and bridging loans, to hire purchasing and refinancing.
More information about commercial financing
In summary
While the government may be offering help if your company is suffering from coronavirus related debt, if you're struggling to stave off insolvency, you should take decisive action. By contacting us, you will receive regulated, tailored advice, ensuring you undergo the process best suited for your company. That process may involve repaying your debt in monthly instalments through a Company Voluntary Arrangement, or a Time to Pay Arrangement to HMRC, restructuring via an administration, or the closure of the company through Creditors Voluntary Liquidation. Speak to us today for free impartial advice, with no obligation.
Free Consultation
Book a free telephone consultation with one of our initial advisers