Coronavirus: Can a Time to Pay Arrangement help?
COVID-19:
Coronavirus continues to impact people and business world-wide. We are fully operable and are able to help you through these difficult unprecedented times.
Read more
For immediate help & free advice, please freephone: 0800 901 2475
With the recent restrictions imposed by the coronavirus outbreak, many businesses will find their takings are down. Most business owners can expect to see at least some impact on their cash flow, meaning they may be taking a concerned look at their immediate and long-term future. Thankfully, there are several measures to help businesses that would otherwise be healthy if not for the virus-related debt. One of these measures, which can be used by any sole trader or company struggling to cover their tax-related payments resulting from the coronavirus, is a Time to Pay Arrangement (TTP).
What is a Time to Pay Arrangement? (TTP)
TTPs are informal payment arrangements which allow businesses struggling with payments to HMRC. Corporation tax, National Insurance, PAYE or VAT can be repaid in instalments over a period of time; usually six, or twelve months. You must submit a proposal to the tax office, and if HMRC agrees, it can halt creditor pressure while repaying your debts at an affordable rate.
More information about Time to Pay Arrangements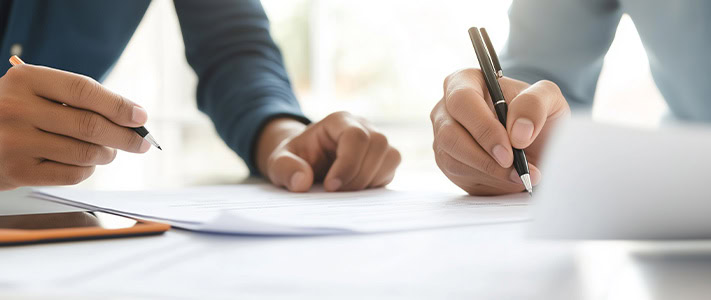 How could a Time to Pay Arrangement help with coronavirus-related debt?
With the increased financial pressures from the coronavirus, many businesses are finding times tough. Time to Pay Arrangements (TTP) can help limit pressure from your creditors. If the business was viable before it became burdened with coronavirus-related debt, and could be profitable, HMRC is more likely to accept your proposal.
Failure to present a convincing proposal could result in your application being rejected. Similarly, if you are approved for an arrangement, but don't maintain the payments, the arrangement could fail.
How to apply for a Time to Pay Arrangement?
Time to Pay Arrangements (TTP) can be set up for both companies and individuals. Applying to set up a TTP demonstrates that you're willing to repay your liabilities. If you want to increase your chances of being approved, you should also demonstrate you're willing to change the business to avoid falling behind on your payments again.
Speak to us if you're looking to repay your liabilities to the tax office. We have established a strong relationship with HMRC, which puts us in a great position to negotiate and deliver the best result for you and your business.
In summary
While many businesses are likely to feel the effects of the coronavirus on their cashflow, help is available for those with viable businesses. A Time to Pay Arrangement (TTP) is one of those options, allowing business owners and individuals to repay their liabilities to HMRC at a rate tailored to what they can afford. You must propose a case to the tax office before being accepted for a TTP, and depending on how convincing your proposal is, you could either be accepted or rejected. Failing to maintain the payments could result in the failure of the arrangement.
How we can help
If your business is struggling with coronavirus-related debt, speak to one of our initial advisors for free, impartial advice with no obligation. We have developed a strong relationship with HMRC and can advise you of the best way forward for you and your business, whether that's a Time to Pay Arrangement or another insolvency procedure.
💬 Live Chat - Available
✅ Free confidential help & advice
If you or your company is in financial difficulty, I may be able to help you. Our phone lines operate 9am until 9pm - 7 days a week.
Chat with me
For immediate help & free advice, please freephone:
Free Consultation
Book a free telephone consultation with one of our initial advisers