Coronavirus: Help for employees and individuals
With the spread of coronavirus (COVID-19) having a marked impact on life, it's a worrying time for everyone. Although many people will be receiving support from their employers, with a portion of their wage being paid, they may still encounter financial difficulties, and incur personal debt as a result of the coronavirus.
Current situation
To delay the spread of the virus, strict new rules on social distancing have come into force. These new measures limit the amount of time people can spend outside their homes, and have heavily affected those working in the entertainment, leisure, hospitality, and non-essential retail sectors. Many employees have either been told to work from home if possible, or furloughed (on temporary leave).
Government help
During these unprecedented times, the government has pledged support to help businesses struggling from the coronavirus' fallout and guidance on how to support and keep their employees safe during the pandemic.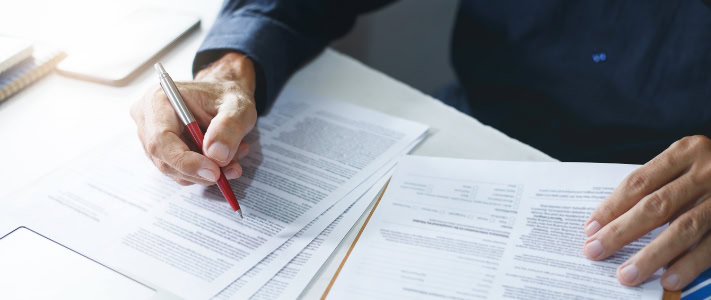 How we can help
Despite these promises of HMRC reimbursing 80% of furloughed wages, for those struggling to make ends meet, or who have debts, either pre-existing or as a result of COVID-19, may find losing 20% of their income leaves them struggling to cover their liabilities.
If you find yourself struggling to pay your debts when they fall due, help is available to assist you in repaying your personal liabilities.
A formal repayment arrangement
An Individual Voluntary Arrangement (IVA) is a formal repayment arrangement between an individual and their creditors. They allow the individual to pay back a portion of their debt at a rate they can afford over a period of usually five years and can be used both for debt accumulated as a sole trader, and personal debt. Upon completion of the IVA, all remaining unsecured debt is written off.
More information about Individual Voluntary Arrangements
Bankruptcy
Sometimes your debt can be of such a level that repaying it won't be feasible. In these circumstances, if you don't have any high-value assets or substantial income, you can either apply for bankruptcy or ask your creditors to instigate it if you owe them more than £5,000. Bankruptcy usually lasts a year, and afterwards, any remaining unsecured debt is written off. However, you will have very little control over what happens during the process, and your credit file will be severely affected.
Read more on how to deal with personal debt
In summary
Although support schemes are available for businesses, enabling them to support their employees through the coronavirus outbreak, you may still find yourself struggling to cover your liabilities as a result. Fortunately, we can offer you a formal payment arrangement, allowing you to repay your unsecured debts in monthly instalments tailored to what you can afford. Alternatively, if you don't own any high-value assets, or your income is low, you might be better off going bankrupt.
Whatever your circumstances, if you feel the effects of the coronavirus could leave you struggling with personal debt, even with support from your employer, speak to us today. We can assess your situation and find the best solution for you based on your circumstances. All initial advice is free and impartial with no obligation.
💬 Live Chat - Available
✅ Free confidential help & advice
If you or your company is in financial difficulty, I may be able to help you. Our phone lines operate 9am until 9pm - 7 days a week.
Chat with me
For immediate help & free advice, please freephone:
Free Consultation
Book a free telephone consultation with one of our initial advisers