Niamh McBride is six months into a year work placement at Wilson Field
Phil Meekin
View Profile
Approximate read time: 2 minutes Published on: 26th January 2017
Here she explains the benefits of taking a year out in industry.
"I am studying International Finance and Investment at Sheffield Hallam University and as part of the course we are required to take a year's placement at a relevant company.
"I obviously wanted to work at a business that was involved in finance but was looking for something a bit different – where I could increase my breadth of knowledge about business operations. I chose Wilson Field from a number of suggested companies, because I thought it offered me an interesting viewpoint on business.
"My roles and responsibilities in sales administration have been varied so far. It's never boring, I could be completing invoices, writing reports, dealing with spreadsheets, one day is never the same. Over the months, my input has changed and I feel I have grown into it.
"I've also begun to get involved in the events side which is a lot of fun and has taken me out of my comfort zone into an area of business that I have never considered before.
"My placement has altered my view of the world of work and I would now seriously consider going into this industry. I love the variety, especially the case work and this is something I am looking to get more involved in for the rest of my time here.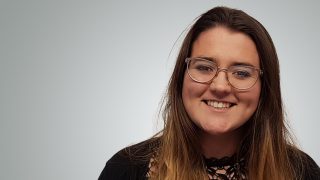 "The placement is giving me the skills and knowledge employers are looking for. It is a steep learning curve but has taught me to be far more disciplined, regimented and conscious of time.
"The whole experience is about making the most of my university course – and you get to earn while you learn, translate some course skills, but most of all pick up real-life work skills. The priorities are very different from university life.
"I think there are also benefits for employers taking on placement students – companies can access talented, dedicated students who can drive their business forward and at the same time they get a highly cost effective resource.
"My time here has helped me develop and hone the direction of my future career.  At this crucial stage of my education I have many decisions to make about what to do following university and the merits of a gap year placement have really helped me focus on my future.
"I am gaining invaluable experience as part of my degree. I will leave university with not just experience with one of the region's top brands, but a sense of independence and confidence that I hope will give me a real edge in the graduate marketplace – my opportunities are limitless."
Leave a comment