What debts can be included in an IVA?
An IVA is one of the most popular options for individuals and sole traders struggling with debt. However, there may be circumstances where it isn't the best solution. Before deciding to apply, the debtor should consider the type of debt they're struggling with and whether those debts can be included in an IVA.
What is an IVA?
IVA stands for Individual Voluntary Arrangement (IVA). They are formal repayment arrangements designed for indebted individuals and sole traders struggling to repay their unsecured debts. All debts included in an IVA are consolidated into one monthly payment tailored to what the debtor can afford. Creditor pressure is suspended for the arrangement's duration, which generally lasts five years. Once concluded, any remaining unpaid debt is written off.
More about Individual Voluntary Arrangements
What debts can be included in an IVA?
When considering whether an IVA is the right solution for you, you should consider the types of debts you have before applying for an IVA.
The following debts can be included in an IVA:
Credit card and store card debts.
Debts to HMRC (National Insurance, income tax etc.).
Penalty Charge Notices (PCNs) and council issued fines.
Personal loans and payday loan debts.
Utility bill arrears (gas, electric, water etc.).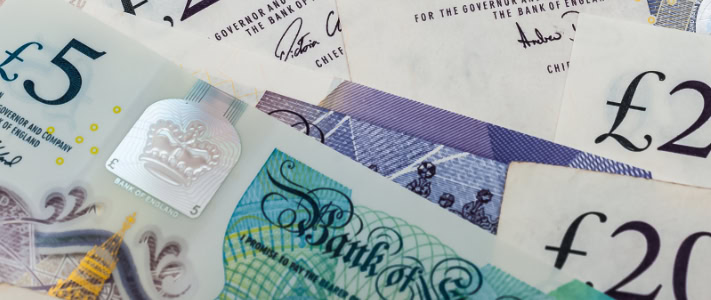 What debts cannot be included in an IVA?
While an IVA can be helpful in many circumstances, there may be times where it isn't the best solution.
The following debts cannot be included in an IVA:
Child support and social fund arrears.
Fines from Magistrates Courts, Fixed Penalty Notices and fines related to criminal offences.
Mortgage arrears.
Secured debts.
Student loans.
TV licences.
Although there is no legal minimum debt threshold, IVAs are generally best suited to debts totalling more than £10,000.
How we can help
Whether an IVA would be a viable solution to clear your debts, or if you require an alternative arrangement due to debts that cannot be included in an IVA, speak to us. We have a highly experienced team who can advise you the best option based on your circumstances.
Speak to our initial advisors by phone or online chat.
Our initial advisors will assess your situation and see if an IVA is viable.
If an IVA is suitable, we will start putting together a proposal for your creditors.
Other debt relief options may be available if an IVA is not suitable for your circumstances:
Time to Pay Arrangements
Time to Pay Arrangements (TTPs) are designed for viable companies and individuals facing cash flow problems thanks to debts primarily to HMRC. They are informal arrangements that usually last between six and 12 months and involve monthly repayments for the duration. You'll need to submit a proposal to HMRC, proving that you can afford the repayments. We have established an established relationship with HMRC, putting us in a strong position to negotiate an arrangement.
More information on Time to Pay Arrangements
Refinancing
While not a traditional debt relief option, you may own business assets like equipment or vehicles that may hold value as a sole trader. Refinancing these assets could inject some much-needed cash into the business. The same could apply if there is value in your home, and you could increase your mortgage repayments.
Pumping cash into a consistently loss-making business won't help in the long term. Be sure that your business is viable, and you have a way of relieving your personal debts in a timely manner.
More finance options
In summary
Individual Voluntary Arrangements (IVAs) can be extremely helpful for sole traders and individuals struggling with unaffordable debts. They include most unsecured debts; however, there are types of debt that can't be included. If a large portion of your debts can't be included, there are alternative options you can explore. Speak to us to find the ideal solution for your circumstances.
FAQs
What is the difference between an IVA and bankruptcy?
Bankruptcy is another option if you're unable to repay your debts. If your debts don't justify an IVA or you cannot repay them, you can apply to go bankrupt. Where an IVA involves repaying your debts in affordable monthly instalments, bankruptcy writes them off. It can be a useful option for those without high-value assets such as vehicles or property, and often, the process lasts only a year.

More comparisons between an IVA and bankruptcy
Our IVA FAQ page
Free Consultation
Request a free confidential telephone consultation from 9am to 9pm, 7 days a week.