How to deal with sole trader debts
COVID-19:
Coronavirus continues to impact people and business world-wide. We are fully operable and are able to help you through these difficult unprecedented times.
Read more
For immediate help & free advice, please freephone: 0800 901 2475
Being a sole trader, or self-employed, means you are personally responsible for all your debts – whether they are personal or business-related. These can include anything from consumer debt, mortgage repayments, all the way to suppliers, HMRC, and hire purchase payments. You are the business, and it is not a separate legal entity.
This lack of separation means that you have to pay these debts out of your own income. If you do not pay, the creditors you owe money to could take action against you personally. If this happens, both your business and personal assets could be at risk. This contrasts with businesses which operate as limited companies where the directors have the benefit of limited liability. Creditors can file for County Court Judgements (CCJs), and failing that, send bailiffs to either your business or personal premises.
Read more about County Court Judgements
Deciding the best way to proceed
There are several ways you can deal with sole trader debts. The most suitable option available will depend entirely on your situation.
You may see continuing with your business and refinancing or setting up a formal payment plan as the best way forward. However, you may not believe the business has a future and wish to enter full-time employment, but still wish to go into a formal or informal repayment plan to repay some of the debts that have accrued.
Individual Voluntary Arrangement (IVA)
An IVA is a formal arrangement between you and your creditors where you can consolidate all your debts into one single monthly payment. As an IVA is a legally binding agreement, it means you have more protection from your creditors who generally will not be able to apply interest charges to your debt or take legal action against you for the duration of the arrangement.
If 75% of creditors (by value) agree to the proposal, then you will enter the IVA, usually for the five-year term, paying back the amount agreed in the proposal to your creditors.
At the end of the term, providing you have kept to the conditions, any debts left in the IVA will be written off.
Benefits of an IVA
It will protect you from any action from unsecured creditors included in the arrangement.
It allows you to pay back an amount you can afford each month.
It provides you with the safety to carry on trading.
It is an alternative to bankruptcy.
It covers unsecured personal and business debts (but not student loans, fines or child support arrears).
Drawbacks of an IVA
You need 75% of your creditors who vote on the proposal by value to agree to the IVA arrangement.
An IVA lasts for five years, so it is not a short-term solution to your debt problems.
An IVA stays on your credit rating for six years (from the date creditors approve it) which can affect your ability to obtain credit.
Not all debts are included in an IVA. Secured debts such as mortgages and hire purchases are excluded.
There is also no guarantee that your IVA will be accepted.
More information about Individual Voluntary Arrangements
As an IVA is a formal arrangement, it must be arranged by a licensed insolvency practitioner such as ourselves.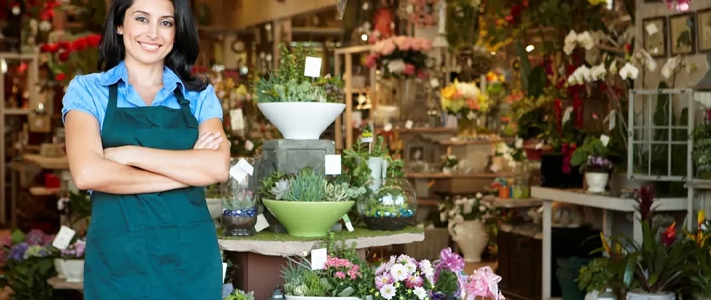 Personal bankruptcy
Bankruptcy is often seen as a severe option to sole trader debts, as any significant assets are likely to be at risk. When you enter bankruptcy, assets such as your home or car may be sold if there is any equity available.
Being self-employed, you do not have the security of limited liability and are responsible for all your business debts.
If the equity can be raised another way, then the trustee would explore this. Although you can carry on trading as a sole trader, you will not be able to act as a director of a limited company for the duration of your bankruptcy.
Bankruptcy gives you the chance of a fresh start, but it will significantly affect your credit score and will stay on your credit file for six years. The Official Receiver (OR), or an insolvency practitioner the OR appoints to act on their behalf, will serve as the trustee in bankruptcy, dealing with creditors and the sale of significant assets.
Part of bankruptcy means your assets can be used to pay debts; however, if there is still a shortfall, you will enter into a repayment plan. This can last for up to three years and is called an Income Payments Agreement, which takes into account your income and expenditure then works out what can realistically be paid to creditors.
Benefits of personal bankruptcy
It can provide you with the opportunity for a fresh start.
In most situations, you will only be in the state of bankruptcy for a year before being discharged.
The new online process makes it simpler to apply for bankruptcy, and in most cases, you won't have to go to court.
Drawbacks of personal bankruptcy
Your assets are at risk, particularly any high-value assets such as a property or an expensive car.
It can sour relationships and any goodwill with creditors, who may not be happy as they are likely to receive little or none of the money they are owed.
It stays on your credit file for six years, affecting your ability to borrow money in the future.
You can either declare yourself bankrupt or wait for a creditor owed money to petition to have you made bankrupt through the courts. In both situations, you would need to owe £5,000 before bankruptcy can be an option. With the new online process, it is now much easier to apply for bankruptcy.
An informal deal
An informal deal, such as a debt management plan, can be an alternative to bankruptcy or an IVA for businesses who have short-term cash flow issues or a small number of creditors. These are not legally binding and can be with some or all your creditors.
You can add the debts of some or all your creditors into this type of agreement, but it is worth noting that interest and charges will not be stopped unless you make a separate arrangement.
You should never overpromise the amount you can pay, and you will need to provide realistic timescales, explanations of your situation, as well as keeping an open communication channel with your creditors.
Benefits of an informal deal
It costs less in fees than an IVA or bankruptcy.
It can be stopped at any time. So if your situation improves, you can come out of the deal.
Pressure from your creditors typically disappears when you are in an informal deal, providing you stick to the terms agreed.
If you use a debt management provider, then they will deal with your creditors on your behalf.
Drawbacks of an informal deal
It is not seen as a solution to long-term cash flow issues for your business and offers no protection from creditor action.
If a default notice has been issued against you, it will stay on your credit file for six years.
Interest is not likely to be frozen so that debt will continue to grow despite your agreement with your creditors.
It can last indefinitely, although, in practice, creditors sometimes lose patience and pull out of the agreement.
It can have a detrimental impact on your ability to obtain credit in the future.
Time to Pay Arrangement (TTP)
A TTP arrangement is only for use with HMRC debts. TTP arrangements were designed to help viable businesses which are facing temporary cash flow problems, pay off their tax liabilities on a monthly repayment basis. Although they are an agreement to repay debts, they are not a formal arrangement like an IVA.
TTPs usually last for between 6 and 12 months, and they will allow your business to negotiate a longer-term to pay its tax bill. All types of businesses can use a TTP arrangement to deal with their tax bills, but you will need to put together a proposal which shows why a TTP will be beneficial for your business.
More information on Time to Pay Arrangements
Refinance
If you own business assets such as equipment or vehicles, it may be possible to arrange to refinance them to inject cash into the business. Similarly, if your own home has value in it, it may be feasible to arrange to increase your mortgage. However, in either situation, you need to be satisfied that your business is viable, as simply pumping cash into it when it is loss-making will not improve the situation in the long term.
For businesses struggling with cash flow but who have lots of unpaid invoices, invoice finance could be a very viable option. This allows you to take an advance based upon the value of your invoices. Factoring companies will assess the situation first before making any decisions, but it can be a finance option to help the business.
If the business model you have is sound and you are hitting a temporary bad spell, refinancing could be an option when it comes to rescuing the business. This will depend on how far creditors have pushed the matter. If you have already received CCJs or bailiffs have visited, refinancing is unlikely to be an option. However, if you tackle the problem early enough, you could trade your way out of trouble.
Bailiffs
Bailiffs are usually one of the last resorts for creditors. Should you fail to make the necessary payments, bailiffs can repossess belongings and sell them at auction. Bailiffs can either be court officials (High Court Enforcement Officers) or work for a private bailiff firm, often referred to as 'enforcement agents'. However, they are not employees of the creditor but act as their agent.
Although bailiffs have some powers, they do have strict regulations they must stick to and only under certain circumstances would they be able to take any belongings. Bailiffs working on behalf of a private firm would not be able to take any assets, only bailiffs working on behalf of the courts have the right to repossess items. As a sole trader, enforcement officers would have the power to not only take business assets, but they would also be able to take your personal assets to recoup any debt.
More about bailiffs and their powers
In summary
Sole traders do not have limited liability, which means that the business is not classed as a separate entity, and you are personally responsible for any business debt incurred. Owners of a sole trader business can be held personally liable for business debts, so personal assets such as houses, or cars can be used to pay business debts. There are recovery options available depending on the amount owed, which includes an Individual Voluntary Arrangement, a Time to Pay Arrangement or refinancing. Though the options available to you will depend on your circumstances. However, business debts can lead to personal bankruptcy where your personal assets could be seized to recover the debt.
How we can help
If you are worried about creditor pressure affecting your business, leading you into personal bankruptcy, it's important to act as quickly as possible. We can help you assess what will be in the best interest of both your personal and business finances. We offer free, face-to-face consultations and operate nationwide.
💬 Live Chat - Available
✅ Free confidential help & advice
If you or your company is in financial difficulty, I may be able to help you. Our phone lines operate 9am until 9pm - 7 days a week.
Chat with me
For immediate help & free advice, please freephone:
Free Consultation
Book a free telephone consultation with one of our initial advisers