How to deal with sole trader debts
Being a sole trader, or self-employed, means you are personally responsible for all your debts, both personal and business-related. These sole trader debts can include consumer debt, mortgage repayments, supplier debts, HMRC, and hire purchase payments. Regardless of how they were accrued, since a sole trader's personal and business finances are legally the same, if left unpaid, you would be personally liable for the debts and creditors can chase you for repayment.
What can happen to sole traders in debt?
Unlike in a limited company, sole traders are their businesses and not a separate legal entity. Without the limited liability of a limited company, sole trader debts can affect your personal finances.
The lack of separation means you must pay any debts out of your own finances.
If you do not pay, the creditors you owe could take legal action against you personally. If this happens, both your business and personal finances could be at risk.
Creditors can file for County Court Judgements (CCJs) for the debt you owe.
If you ignore these judgements, your credit file could be affected, and bailiffs may visit your home or business premises.
More about County Court Judgements
How we can help with sole trader debt
If you are worried about your sole trader debts affecting you or your business, it's vital to act as quickly as possible if they risk leading you into personal bankruptcy. We can help assess what would be in your best interests and offer free, impartial, confidential advice with no obligation.
You may wish to continue your business, repaying through refinancing or setting up a formal payment plan. Alternatively, you may not believe the business has a future and consider closing it as your best option. Even if this is the case, you may still want to repay some of your sole trader debts via a repayment plan.
Individual Voluntary Arrangement (IVA)
An Individual Voluntary Arrangement (IVA) is a formal repayment arrangement between you and your creditors. They consolidate all your unsecured sole trader debts into single monthly payments repaid over five years. If accepted, an IVA is legally binding, so you have more protection from creditor pressure and legal action against you for the arrangement's duration. Once the arrangement concludes, any remaining debt is written off.
More on Individual Voluntary Arrangements


As an IVA is a formal arrangement, it must be arranged by a licensed insolvency practitioner such as ourselves.

Time to Pay Arrangement (TTP)
A Time to Pay Arrangement (TTP) is a monthly repayment arrangement for viable businesses facing temporary cash flow problems, allowing them to repay their tax liabilities to HMRC. Unlike IVAs, TTPs are informal arrangements and usually last for between 6 and 12 months. All types of businesses can use a TTP arrangement to deal with their tax bills, but you will need to construct a proposal demonstrating why a TTP would benefit your business.
More information on Time to Pay Arrangements
Refinancing
If you own business assets such as equipment or vehicles, it may be possible to refinance them and inject cash into the business, alleviating the temporary financial issues. Similarly, if your own home has value in it, it may be feasible to increase your mortgage repayments. However, in either situation, you need to be satisfied that your business is viable, as simply pumping cash into it when it is loss-making will not improve the situation in the long term.

If you have already received CCJs or a visit from bailiffs, refinancing is unlikely to be an option.

Alternative debt-relief options
If you have short-term cash flow issues or a small number of creditors, you may be able to arrange an informal debt management plan with your creditors, although these are not legally binding.
Alternatively, if you have no high-value assets or your debts don't warrant other debt-relief options, you can apply to go bankrupt. However, doing so will severely impact your credit score.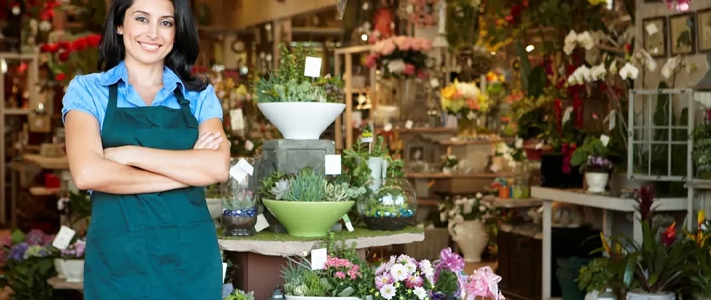 In summary
Sole traders do not have limited liability protection, meaning you and the business are not a separate entity, and you are personally liable for any business debt. This lack of separation means your personal assets, such as houses or cars, can be used to repay those debts. There are recovery options available depending on the amount owed, including an Individual Voluntary Arrangement (IVA), a Time to Pay Arrangement (TTP) or refinancing. Sole trader business debts can lead to personal bankruptcy, where your personal assets could be seized to recover the debt. If you find yourself struggling with sole trader debts, speak to us for free, impartial, confidential advice before they negatively impact your personal finances.
FAQs
Can bailiffs visit for sole trader debts?
If you ignore reminders from creditors, they may send bailiffs to your business premises or home. Since you and your sole trader business are the same, legally, they could visit you at either. What powers the visiting bailiffs have depends on whether they're debt collectors or High Court Enforcement Officers (HCEOs).
More about bailiffs and their powers
Am I personally liable for sole trader debts?
Yes. Sole traders or self-employed individuals do not have the same limited liability protection offered by limited companies. If you're a sole trader, your personal and business finances, legally, are one and the same. If your sole trader business cannot repay its debts, you'll be expected to pay from your own personal assets.
Can business debts lead to the loss of your home?
How can I protect my assets?
As a sole trader, you and your business are one and the same in the eyes of the law, and your assets could be at risk if your creditors push you into bankruptcy, or they could be repossessed if they send in bailiffs. An Individual Voluntary Arrangement (IVA) can help protect your assets. All creditor pressure is paused while you repay your debt in monthly instalments, and so long as you stick to the arrangement's terms, you shouldn't lose your assets.How to stop sole trader creditor pressure
Free Consultation
Book a free telephone consultation with one of our initial advisers