Can I reuse my company name after liquidation?
If you're a director of a company which has run into financial difficulties and are considering liquidating to pay off creditors, you might be wondering what the rules are regarding starting your business up again and reusing the company name. It's a complicated issue with lots of technicalities surrounding it, so our best advice would be to clarify your situation with one of our advisors.
When is the name prohibited from use? (Section 216)
The name must have been associated with the insolvent 'oldco' company for at least 12 months prior to its liquidation for it to qualify as 'prohibited'.
Directors of a liquidated, insolvent company cannot reuse the company name, or one similar enough to suggest an association, for 5 years post-liquidation, unless they adhere to strict guidelines.
How is the use of a 'similar' name determined
If an independent person can associate/connect the new company with the old company through their trading names, they are too similar.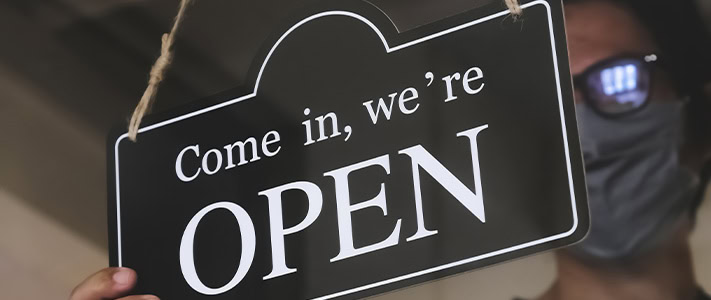 Consequences of reusing a prohibited company name
If a person acts in contravention of Section 216, they could face imprisonment, a fine, or both. In addition to this, directors of the new company, having operated under a prohibited name, would lose the privilege of limited liability. This means that the directors involved would personally incur any company debts accumulated during the time they were involved.
Exceptions that may allow you to reuse a company name
Below we look at three exemptions that may allow you to reuse a company name. We would always advise you seek clarification for your own circumstances from experienced Wilson Field consultants.
Have a look at the three exceptions below:
Pre-pack liquidation
A person/company can purchase the whole (or substantially the whole) business, including the trading name, under arrangements made by the insolvency practitioner appointed to it. Notices must be sent to all creditors of the insolvent company within 28 days of the date of acquisition and it must also be published in the Gazette. If you are considering liquidating your company and buying it in a pre-pack sale to pay off creditors and start afresh, contact Wilson Field and we can advise you on how to retain your company name.
Apply to court for 'leave'
The directors of a successor company ('newco') apply to the court for permission – also called 'leave' – to reuse the name of the 'oldco' insolvent company. The application must be made no later than 7 days from the date of the liquidation, and leave must be granted no later than 6 weeks from that date. In order to inform the court's decision, it investigates whether the successor company has a strong financial base and a competent financial team to guide and advise it.
Name already in use by another company/group of companies
This applies to groups of companies with the same or similar trading name as the insolvent company so that the liquidation of the insolvent member of a group doesn't result in all the other companies losing their right to use their names. However, relevant criteria must be met:

The prohibited name must have been used by a company for the period of at least 12 months prior, ending the day before the liquidation of the insolvent company.
During those 12 months, the relevant companies must have traded continuously and not been dormant for any period.
In summary
The reuse of a limited company name after liquidation is not a straightforward matter. Whilst in some circumstances it is possible to reuse a company name, it's not always clear as to when you are able to do so. Seeking professional advice is always recommended when reaching a conclusion as it can have serious legal implications for you and the successor company if you are found to be in breach of Section 216.
We have connections with insolvency lawyers who can provide free initial advice. If you are looking to liquidate a company and reuse an existing company name, we can offer insolvency solutions, such as a pre-pack administration or pre-pack liquidation, which would enable you to do just that.
It is worth noting that it is usually preferable to consider options regarding the reuse of a company name before an insolvency solution is undertaken. This is to ensure that all measures are taken to comply with the guidelines.
Lisa Hogg
Director & Licensed Insolvency Practitioner