Coronavirus: What if my business is rejected for government help?
In response to the coronavirus' hardships on businesses, the government announced a number of schemes to help struggling companies get through the pandemic. These lifelines include the Coronavirus Business Interruption Loan Scheme (CBILS) and the Bounce Back Loan Scheme (BBLS), in which businesses can access loans from certified funders to help ease their cash flow problems which the coronavirus may be causing.
However, there are scenarios where this may not be appropriate, or your business could be rejected from the government's coronavirus help schemes.
The Coronavirus Business Interruption Loan and Bounce Back Loan Schemes closed to new and top-up applications on 31st March 2021.
What support is available?
Although both loan support schemes have closed for new applications, government support is still available.
The Coronavirus Job Retention Scheme (furlough scheme) is currently expected to last until 30th September 2021, allowing businesses to claim for their employees' wages where coronavirus forced closures or to operate with reduced staff.
More on the furlough scheme
Furlough can help companies pay their staff and avoiding potential redundancies. If, however, your company's finances are burdened with debt and liabilities that it cannot afford to pay, you may need additional help and support.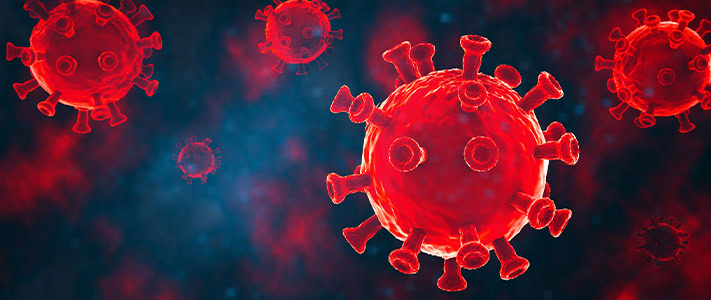 How we can help
If you've been rejected for the government's coronavirus help schemes, or your company risks insolvency because of the pandemic or prior trouble, speak to us today for free, impartial advice with no obligation. Our team of initial advisors will help find you the most beneficial solution. Whether that's commercial finance from a certified lender or one of the many insolvency procedures and repayment plans designed to either help businesses recover or close, we'll make sure you receive advice tailored to your circumstances.
If your business was struggling for cash before the coronavirus outbreak, there are numerous options available to alleviate your cash flow issues and help you through the period of insolvency even if you've been rejected for government support.
Commercial finance
One of your options is commercial finance, of which several types are available. These include invoice finance, where a third party lends a company an amount against the value of its unpaid invoices. Another option is a bridging loan, a short-term loan that can help a company bridge a gap between incoming payments. You may also have the option of applying for a loan from our panel of funders.
More information on commercial finance options
Company recovery
If your company is burdened by cash flow problems or was insolvent and unable to repay its liabilities when they fall due, you can explore various options to recover the company.
Informal repayment arrangements
If most of the company's debt is to HMRC, you can apply for an informal Time to Pay Arrangement (TTP). These can be used to cover unpaid National Insurance Contributions, PAYE, Corporation Tax or VAT. TTPs are informal arrangements and generally last between six and twelve months.
More on Time to Pay Arrangements
Formal repayment arrangements
If your company needs something more formal, or the debts are to multiple parties, you can apply for a Company Voluntary Arrangement (CVA). These arrangements allow companies to repay an affordable portion of their debt in monthly instalments and generally last five years.
More on Company Voluntary Arrangements
Company restructuring
Sometimes, repaying isn't a viable option, and your company may require more substantial action to become profitable again. Administration involves a licensed insolvency practitioner taking control of the company, providing it breathing space from creditor pressure and giving it time to restructure and find a buyer.
More on administration
Company closure
Occasionally, the company's debt can be of such a level that it's not feasible to recover. In which case, you'd be better off closing the doors.
Voluntary liquidations
If closure is the best option for an insolvent company, you should apply for a Creditors Voluntary Liquidation (CVL). These allow the company to close in an orderly manner, potentially providing creditors with a better return than if they pursued a winding-up petition. If feasible, you may be able to start a new limited company and continue the business afterwards via a pre-pack liquidation.
More on creditors voluntary liquidation
Compulsory liquidation
Less ideal than voluntary liquidation, creditors can force a company into compulsory liquidation. Compulsory liquidation can be instigated when a creditor is unable to recover their debts, so choose to pursue a winding-up petition. Once issued, the petition becomes a winding-up order, which freezes your company's bank accounts, making trading impossible and forcing the company to close.
To issue a winding-up petition, the business must owe the creditor more than £750.
In summary
While the Coronavirus Business Interruption Loan Scheme (CBILS) and Bounce Back Loan Scheme (BBLS) have helped companies struggling with the pandemic effects, there are restrictions and eligibility criteria, meaning some companies may see their applications rejected. Fortunately, there are alternative options available for businesses affected by coronavirus who may have been rejected for government help. This help could be commercial finance from a certified lender, repaying what you can afford via a repayment plan, bringing in a third party to make the necessary changes to the company, or closing it down before creditors apply to initiate a wind-up.
FAQs
Can businesses still qualify for the government's loan schemes?
Both the Coronavirus Business Interruption Loan Scheme (CBILS) and the Bounce Back Loan Scheme (BBLS) closed to new and top-up applications on 31st March 2021.
Can businesses who've had government support undergo an insolvency arrangement?
Even with government support, businesses can still find themselves unable to repay their debts. Should that be the case, you can still apply for an insolvency arrangement.
Here, what can happen to your loan may vary depending on its specific terms.
Often, the loan is treated as an unsecured debt in insolvency and repaid after the company's secured creditors. Bounce back loans and coronavirus business interruption loans for under £250,000 didn't require personal guarantees.
If your loan required a personal guarantee, you'll have agreed to repay the lender either all the loan or a portion. Failure to repay can 'crystalise' the personal guarantee, and the lender could pursue you for the owed amount.
To find out if your loan has a personal guarantee, you should contact your lender.
If the business cannot repay the loan from its own funds, a personal guarantee could bypass a limited company's limited liability, holding the director personally liable for any monies owed.
Free Consultation
Book a free telephone consultation with one of our initial advisers