Coronavirus: What if my business is rejected for government help?
COVID-19:
Coronavirus continues to impact people and business world-wide. We are fully operable and are able to help you through these difficult unprecedented times.
Read more
For immediate help & free advice, please freephone: 0800 901 2475
In response to the hardships businesses may encounter thanks to the social distancing restrictions imposed by the coronavirus, the Government has announced a number of schemes to help struggling companies get through the pandemic. One of these lifelines is the Coronavirus Business Interruption Loan Scheme (CBILS); in which businesses can access loans from certified funders to help ease their cash flow problems which the coronavirus may be causing. However, there could be scenarios in which this may not be appropriate, or you might find your business being rejected from the Government's coronavirus help schemes.
Why would my business not qualify for CBILS?
While CBILS might sound like an ideal solution for businesses struggling with coronavirus-related debt, in order to qualify for help from the Government, your business needs to meet specific criteria. Failing to meet said criteria means your business' application will be rejected.
It was insolvent before the coronavirus
One of the most important criteria in qualifying for CBILS is that your business must have been profitable. It must have been in a solvent state (able to cover its liabilities) before it felt the financial pressures from the coronavirus, and it should be able to demonstrate the additional funding would allow the business to trade out of its current situation. Without this restriction, it could be open to inappropriate use from companies who weren't viable and were struggling before the lockdown.
The nature of your business
While most businesses will operate in a sector or industry covered by CBILS, there are a few exceptions. Among those not eligible to apply are; banks and building societies, insurers, organisations in the public sector, trade unions and religious organisations.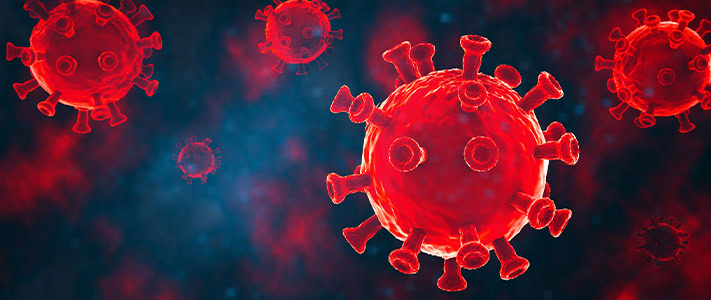 What are my alternatives?
If you don't qualify for CBILS, don't panic. If your business was struggling for cash before the coronavirus outbreak, there are numerous options available to alleviate your cash flow issues and help you through the period of insolvency.
Commercial finance
One of these options is commercial finance, of which there are several types available. These include invoice finance; where a third party lends a company an amount against the value of its unpaid invoices. Another option is a bridging loan; a short-term loan which can help a company bridge a gap between incoming payments. You may also have the option of applying for a loan from our panel of funders.
More information on commercial finance options
Company recovery
If your company is burdened by cash flow problems or is in an insolvent situation where it cannot pay its liabilities when they fall due, you can explore various options to recover the company. Among these procedures is a formal repayment plan, called a Company Voluntary Arrangement (CVA), which allows a company to repay a portion of its debt at a rate it can afford in monthly instalments. Alternatively, if most of your debt is to HMRC, you can apply for an informal Time to Pay Arrangement (TTP). Administration could also be an option, where a third-party Administrator takes control of the company.
More options available for company recovery
Company closure
Occasionally, the company's debt can be of such a level that it's not feasible to try and recover it. In which case, you'd be better off closing the doors voluntarily before creditors petition to wind-up the company, forcing it into compulsory liquidation. Creditors Voluntary Liquidation (CVL) allows directors to close the company in an orderly fashion, and creditors may see a better return than if they chose to pursue a winding-up petition. If feasible, you may be able to start a new limited company and continue the business afterwards via a pre-pack liquidation.
More options available for company closure
In summary
While the Coronavirus Business Interruption Loan Scheme (CBILS) can assist many companies struggling with the effects of the lockdown, there are restrictions and eligibility criteria, meaning some companies may see their applications rejected. Fortunately, there are alternative options available for businesses affected by the coronavirus who may have been rejected for government help. This could be in the form of commercial finance from a certified lender, repaying what you can afford via a repayment plan, bringing in a third-party to make the necessary changes to the company, or to close it down before creditors apply to initiate a wind-up.
How we can help
If you've been rejected for one of the Government's coronavirus help schemes, or your company risks becoming insolvent, either because of the pandemic, or from trouble originating beforehand, speak to us today for free, regulated and impartial advice with no-obligation, and our team of initial advisors will help guide you towards a solution. Whether that's commercial finance from a certified lender, or one of the many insolvency procedures and repayment plans designed to either help businesses recover or close, we'll make sure you receive advice tailored to your circumstances.
💬 Live Chat - Available
✅ Free confidential help & advice
If you or your company is in financial difficulty, I may be able to help you. Our phone lines operate 9am until 9pm - 7 days a week.
Chat with me
For immediate help & free advice, please freephone:
Free Consultation
Book a free telephone consultation with one of our initial advisers